upquest accompanies financial services companies through their digital business transformation journey, with a high level of pragmatism, a healthy dose of optimism, and full dedication. Every challenge we approach for our client is seen as a unique opportunity to evolve to qualitative and enduring changes.
upquest offers a large spectrum of services with total commitment of its teams, to unlock and reveal your value.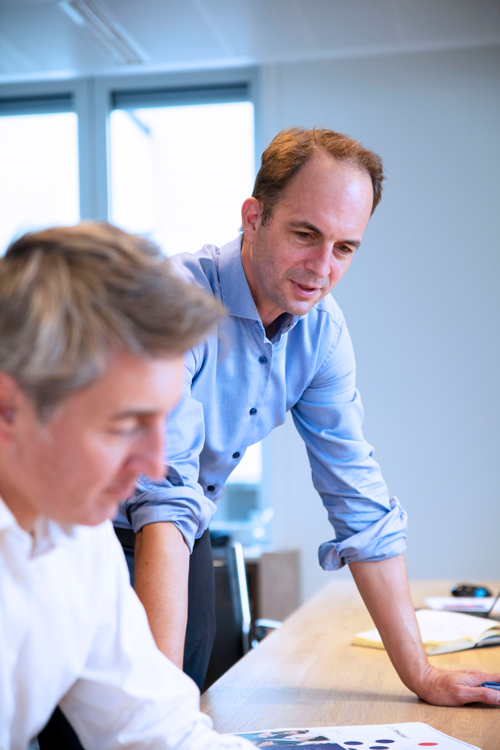 Act As
Your Value
Developer
We believe in your company's potential.
We want to understand who you are, to accompany you in your transformation and to help you go further in your uniqueness. We reveal your value.
At upquest, we believe in the power of a team! We are convinced that acting collectively and leveraging in individual team members differences is far more effective than acting alone. We team up with you and your teams to build lasting, value-creating results.
To form the best possible team, we offer the services of our permanent staff as well as those of our large network of skilled freelance contributors. We pay the utmost attention to teamwork and make sure that all our advisors adhere to the strong values of our corporate culture.
" We believe in
your unique value"
We are a team of seasoned consultants, enthusiastic about helping our clients to embark on the transformation journey. We are determined to take concrete actions that have real impact. We also have a strong freelance community, with proven track records, allowing us to propose only the right profiles with the right skills. At upquest we engage in a collaborative spirit with your internal teams and we only make promises we can keep. We always strive for strong teamwork while keeping it fun.

Joris Vanvolsem
I'm an energetic, trilingual program & people manager combining strong analytical & strategic skills with an outspoken delivery- and innovation-oriented mindset.

I have a unique experience as program manager of large scale, strategic digital programs within the Belgian banking sector. I'm at ease to oversee a broad portfolio of projects in all its aspects by combining very strong methodological skills with an excellent hands-on approach. In short, delivery is in my DNA.

My passion for technology drove me in recent years towards senior roles in the field of digital transformation and innovation.
Want to join the team ?
Frédéric Leroux
I am passionate about change. Having held various senior roles in the management consulting industry as well as global line management responsibilities in financial services, I feel well positioned to understand both sides of the business; which significantly improve the chances of success of a project.

As an avid sport passionate, I regularly ride the steep mountain climbs of the Tour de France on my bicycle and, during the winter, you'll find me enjoying alpine and backcountry skiing. I also find great inspiration in regular family-trips around the world. Friends are equally important for my work-life balance and I never miss a wine-tasting session or good restaurant with them.
Want to join the team ?
+32(0)475 85.85.17 • frederic.leroux@upquest.be
Jérôme Leblond
Always go for "the extra mile" is my motto when working with upquest clients. In the last 20-years, I have been involved in major transformation projects, mostly with banks. I find great motivation in driving complex programs, and appreciate the day they successfully come to an end. Teamwork is in my view an essential ingredient to achieve such results.

"Talent wins games, but teamwork and intelligence win championships." Michael Jordan
Want to join the team ?
+32(0)499 56.74.21 • jerome.leblond@upquest.be
Brendan Maloney
With over 15 years spent living and working in 8 different countries, I gained consulting experience in servicing CFOs, CROs and other financial services executives in many different cultural environments. Always looking for teamwork, hands-on and innovative solutions, I am passionate about empowering change delivery within complex organizations.

When I am not spending precious time with my wife and three children, and travelling back to France or Ireland to visit our family, I take great pleasure from outdoor trail running and hiking. Just enough sport and marathon so that I can also very much enjoy good food and wine in good company!
Want to join the team ?
+32(0)492 03 25 69 • brendan.maloney@upquest.be
Miguel Charles
I bring creativity and pragmatism to the table. I am passionate about innovation and on getting things done . I find great satisfaction in sharing, using and developing the experience I have acquired over the years in business transformation, particularly in the Financial Services sector. This is one of the reason that has driven me to co-found upquest

"Imagination means nothing without doing" - Charlie Chaplin
Want to join the team ?
+32(0)499 67.92.54 • miguel.charles@upquest.be
Anne Janssens
Through many different projects I have earned a great deal of experience in securities handling from Front to Back-Office, for retail as well as for institutional banking. Dynamic, positive minded, result driven, solution oriented and team-working are among my favourites values. As Senior Business Analyst, I can dive into details, identifying risks, and issues, anticipate difficulties and help decision taking. Complementing these technical competencies, training, coaching and documentation are also part of the set of skills I have acquired over the years.
Want to join the team ?
Margarethe Bakala
I have a solid experience in management consulting in a variety of fields and industries such as Finance Transformation, Target Operating Model design, Cost reduction, Organizational Design & Development, Lean and Operational Excellence and Change Management. I have an extensive track record in conceptualizing and managing complex Business/IT focused transformations, organizational and operational performance improvement projects. People recognize me for my results oriented, pragmatic and hands-on approach, I always look for a new challenge. During my free time I greatly enjoy travelling, interior design and sailing.
Want to join the team ?
François Courcelle
I have a management consultant profile with a strong international experience acquired in major transformations (post-merger integrations, retail deployments, business and IT transformations). I am a team player, driven by interactions with people in new contexts and multi-cultural environments. I am creative and result oriented and I like to implement complex changes through simple concepts and solutions.

"Never measure the height of a mountain until you reach the top. Then you will see how low it was." - Dag Hammerskjold
Want to join the team ?
Marie-Noëlle Goethals
With a solid 20 years experience in the financial sector, I help companies to design, implement and achieve their transformation. With a viral enthusiasm and adapted communication, I co-create to transform your company, from the conception to the set-up of new operating models, Business and IT projects including the accompanying cultural change.
Want to join the team ?
Isabelle François
I am an experienced professional in the financial sector with knowledge and competences in areas such as compliance, settlement, cards, legal reporting playing different roles in business analysis, process reengineering, project leader, product owners. I strive for creating and delivering business value.
Want to join the team ?
Philippe Cartonnet
In my almost 25 years of professional experience, I have held various positions from staff to middle management, reporting to C-suit and Board-level. I like to engage with people and bridge gaps between different teams. As an avid explorer, I aim at discovering different type of businesses and have worked across different sectors and companies of all sizes, from start-up to SMEs and multinational companies. As an interim professional, I am a generalist, with expertise spanning a variety of roles from financial management, to strategic marketing and transformational project management. I believe that diplomacy, emphaty, reliablity, organization and a clear communication are distinctive features of my personal style.
Want to join the team ?
Géraud de Borchgrave
I have more than 20 years of experience in CRM and digital transformation projects for large organizations and with an entrepreneurial background. In recent years, I have have been leading Engagement Layer programs as Epic Owner / Product Owner for large companies in the Insurance sector in Belgium. I combine analytical skills with a pragmatic and hands-on approach focused on results. Fueled by enthusiasm and also thanks to excellent organizational, project and people skills, I have demonstrated over the years my capacity to reach desired objectives.
Want to join the team ?
Blanche de Pierpont
Passionate about change and transformation, I provide organizations with my skills in strategy definition, business planning and performance management. With more than 20 years of experience in Business and IT, my specialties include setting up new operating model and managing portfolio / program / project through a collaborative approach. I can also perform deep analysis, being highly qualified in economics and finance.
Want to join the team ?
Marc Michotte
A change enthusiast, I think it's worth reinventing the wheel if we do it together through a collaborative process which delivers a shared vision we all commit to pursue.

After 20 years spent in IT & Business transformation on 4 out of the 5 continents, I have observed that Change will not happen by motto hanging on the wall of your company. Change can only progressively percolate through your organization when you mightily shake ideas and action in a well prepared mutation-friendly environment. Managing with agile mind-set will immensely speed it up but it is not enough. To be attuned with the challenge of the 21st century, transformation must reconcile business competitiveness and value created for the community.
Want to join the team ?
Vincent Biauce
I have over 20 years experience and have been involved in major transformations (merger integrations, Business and IT Transformations). I acquired a solid experience mostly in financial services with knowledge and competences in areas such as securities handling from front to back-office, investment solutions, clients & accounts or credits. I have played different roles in process reengineering, project leader or project managament. I'm positive minded and solution oriented. I strongly believe that team and people management are key for success. I can dive into details, identifying issues and help for decision taking.
Want to join the team ?
Eva Moreno
With more than twenty years of experience in the financial sector, I have been working as a business consultant in areas such as operational excellence, business transformation and performance management. I have a pragmatic and problem-solving attitude and a strong focus on getting results. When bringing my experience, I like to be supportive and respectful with the culture of the companies I work for.
Want to join the team ?
Mohammed-Ibrahim Basidh
I am a Data Engineer with a data analytics mindset, having multiple years of experience in cloud technologies.

I am specialized in data lake implementation whether it is on premise or cloud. I like SQL and loves to code with Scala and C#. With my expertise in the insurance domain, I am helping clients to gain maximum ROI on their data strategy.
Want to join the team ?
Antoine Moinet
Seasoned change management professional, I believe that challenges are opportunities to learn and grow. I am highly skilled in leading transformation and implementing change, mostly within financial services industry, and I am driven to contribute to the energy transition and decarbonization of the economy.

Equipped with a well-rounded experience in advisory and strategy consulting, I support organisations and leaders to shape their vision, steer initiatives and reach their goals in an ever-changing environment. Effective team player, I engage and lead with care, believing that make people grow is key to initiate long-lasting impacts and create value.
Want to join the team ?
Harmen Wiegman
With over 20 years in the financial services industry I gained a wide range of accounting and reporting experience from multiple roles in controlling and IT change management.

This has given me perspectives that enable me to combine a wide scope of conceptual challenges with hands on work in complex organizations. I love to work in a good team that bring ideas to implementation.

Next to work I enjoy spending time with my wife and three kids, and with other great friends & family. I love to travel, to be on the water(side) and to ride mountain bike trails.
Want to join the team ?
Pierre-Gilles Denis
I am a highly professional management consultant, with strong experience in business transformation, restructuring, strategy and operations. I have a broad international working experience and am used in working with multicultural teams in large organizations. I combine sharpI hold sharp analytical skills with pragmatic and hands-on experience.

I am passionate about "learning how to learn" at large: supporting education for all ages, optimizing business change management and transformations, defining optimal business strategies, reaching ambitious sports performance , and living happily.
Want to join the team ?
Navaneeth Babu Chellathurai
I am a Cloudera certified Trainer and have extensive expertise on Hadoop, Spark and Apache Kafka Development and Administration based on CDP on Data Center and Cloud (AWS and Azure) and Confluent, DataStax Cassandra Administration and Development, Apache Spark for Data Science and Apache Nifi administration and development.

I have supported teams on their transformation on Cloud and Big Data from traditional Datastores and Data Warehouses to Hadoop/cloud and Cassandra Data Lake. Expert in setting up Enterprise Data ingestion layer using Confluent and Apache Kafka.
Want to join the team ?
Want to join the team ?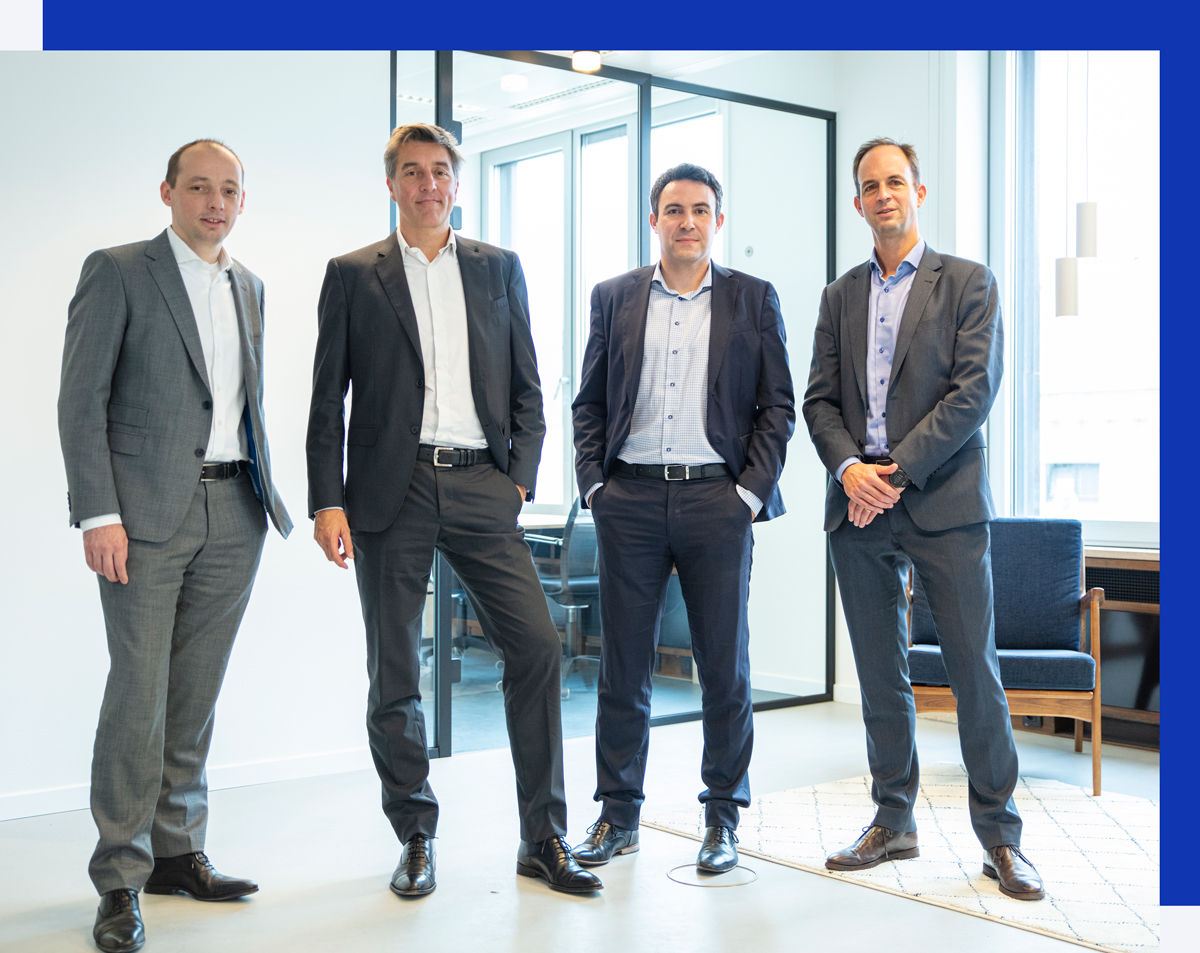 Founded by management consultants and senior executives motivated to create a new story together, upquest offers an innovative way of making consulting, revealing the value of clients and consultants.